I first had a "german pancake" a few months ago at my sister-in-laws house.  I was totally amazed at how easy it was, it tasted great and it fed a lot of people.  How had I never had one before?
So, doing what I do, I HAD to go home, find a recipe and healthy it up a bit.  I knew right away that this was going to be a perfect fit for the Grain Mill Challenge.
I happen to stumble across a recipe in an old April 2011 edition of Womans Day Magazine.  It must have been fate.  I adapted the recipe quite a bit to suit my dietary needs and this is the result!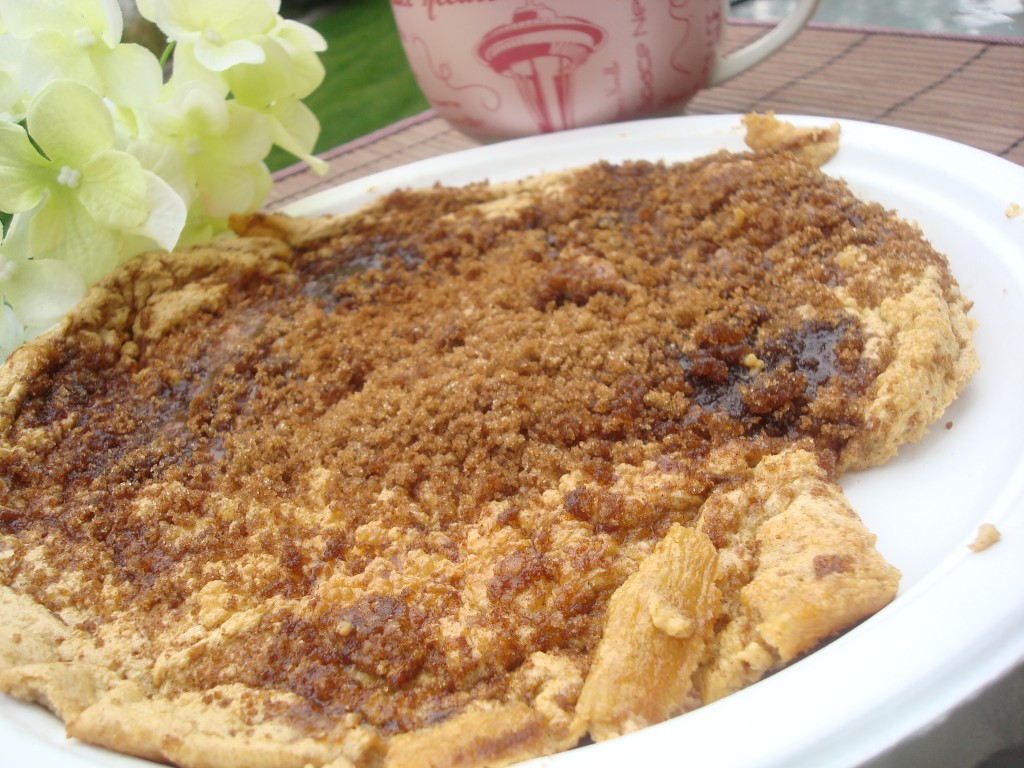 Cinnamon Brown Sugar Crusted German Pancake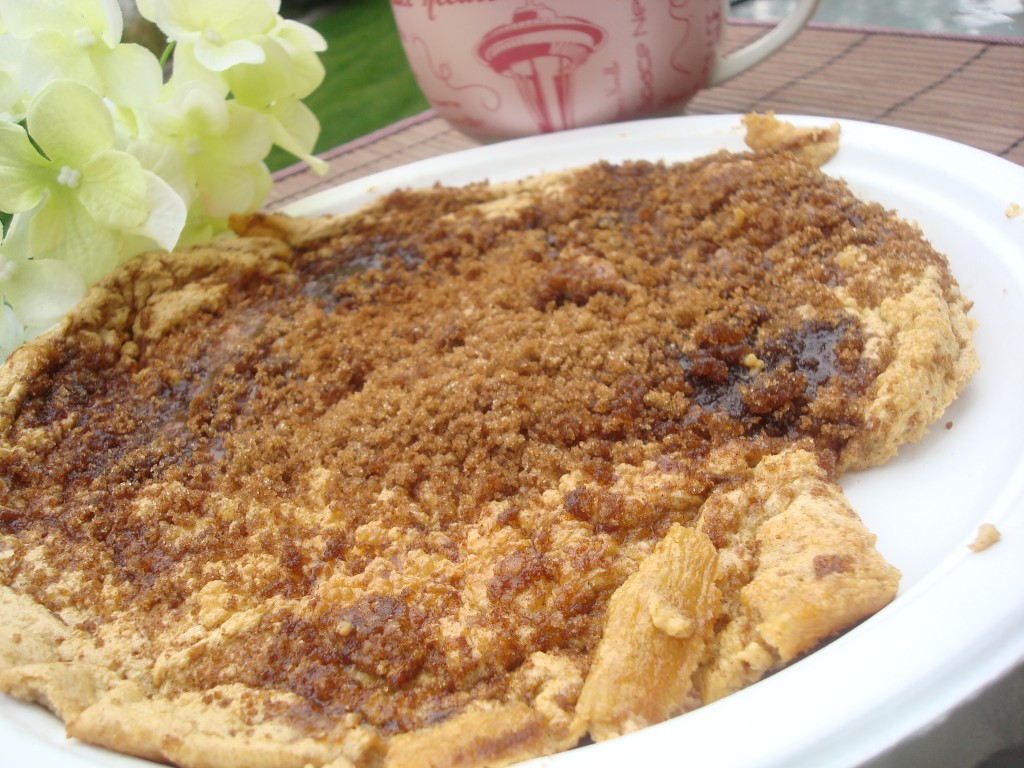 Author:
Busy Vegetarian Mom
A healthy take on the classic German Pancake
Ingredients
1 Cup Egg Beaters
½ Cup Light Vanilla Soy Milk
½ Cup Freshly Milled Oat Flour
1 TBSP Stevia
1 tsp Vanilla Extract
1 tsp Cinnamon
Plus 2 TBSP Light Butter (melted in pan)
⅓ Cup Splenda Brown Sugar
1 tsp Cinnamon
Instructions
Mix first 6 ingredients together in a bowl until well blended
Melt 2 TBSP butter into oven safe pan
pour your batter into pan
Bake at 350 degrees
Mix brown sugar and 1 tsp cinnamon in a bowl.
after 8 minutes, pull out pancake and sprinkle with brown sugar/cinnamon mix
Bake an additional 8 minutes.
Remove and Serve!
The result is a moist french toast like pancake, then topped with the crumble, it is just perfection. My kids like to drizzle a little bit of sugar free maple syrup over the top too!
Enjoy!