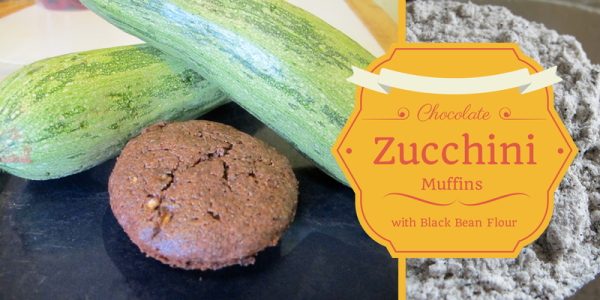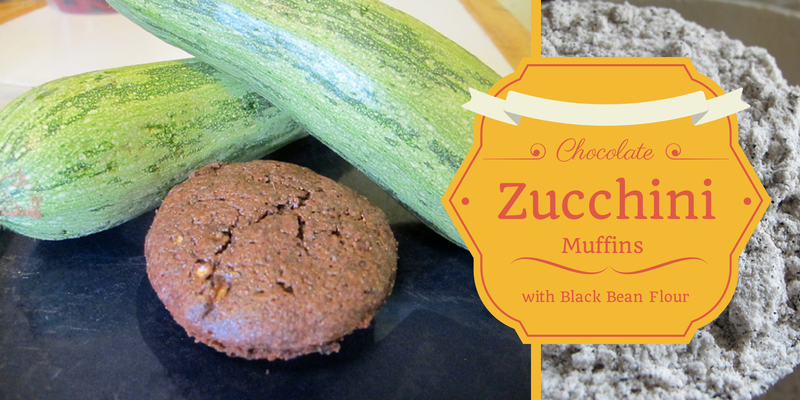 Summertime in the garden means an overabundance of summer squash, namely zucchini. Zucchini has the wonderful ability to add moisture to when added to baked goods, which is why zucchini bread is so popular! But when we are in the mood for something a little chocolatey, chocolate zucchini bread is the way to go! The addition of freshly ground black bean flour makes the muffins full of protein, fiber and iron
Chocolate Zucchini Muffins with Black Bean Flour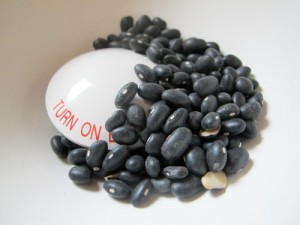 Start with grinding about 3 cups of black beans into a coarse flour. You need a total of 3 cups of freshly ground flour.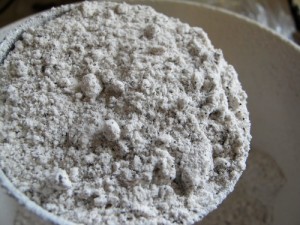 Preheat your oven to 350F. In a large mixing bowl combine 3 eggs, 1  1/2 cups of sugar and 2/3 cup of coconut oil (melted). Whisk together until they are completely combined. Add 2 cups of grated zucchini and stir to combine.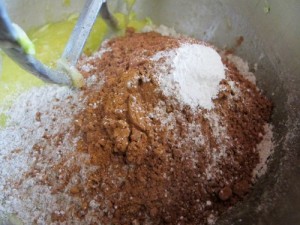 All at once, add the 3 cups of black bean flour, 1/2 tsp of baking powder, 1 tsp of cinnamon, and 1/2 cup of cocoa. Stir until the flour is completely incorporated and the mixture is thoroughly wet.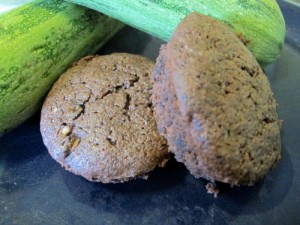 Place the batter in lined or grease muffin cups and bake for about 25 minutes or until baked all the way through. Since these muffins are very nutritionally dense you may want to consider using mini-muffins- just reduce the cooking time a bit. They are also especially good when served with cream cheese!

Chocolate Zucchini Muffins with Black Bean Flour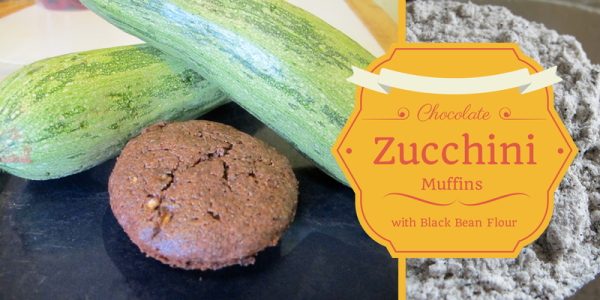 Author:
Sarah @ The Free Range Life
Ingredients
3 eggs
1½ cups sugar
⅔ cup coconut oil
2 cups grated zucchini
3 cups fresh ground black bean flour
½ tsp baking powder
1 tsp cinnamon
½ cup cocoa
Instructions
Preheat oven to 350
Combine the eggs, sugar and coconut oil and mix well
Add grated zucchini and mix until well combined
Add in the black bean flour, cinnamon, baking powder and cocoa. Mix until the mixture is thoroughly wet.
Place batter in a lined or well greased pan.
Bake at 350 for 25 minutes or until cooked through.