Chicken Pot Pie is a true, Southern comfort food. It's so warm, creamy, hearty and filling and really does comfort the soul on a chilly night. Most recipes call for using canned cream of chicken soup and white flour baking mix, but I wanted to steer clear of those ingredients and make it more natural and healthy.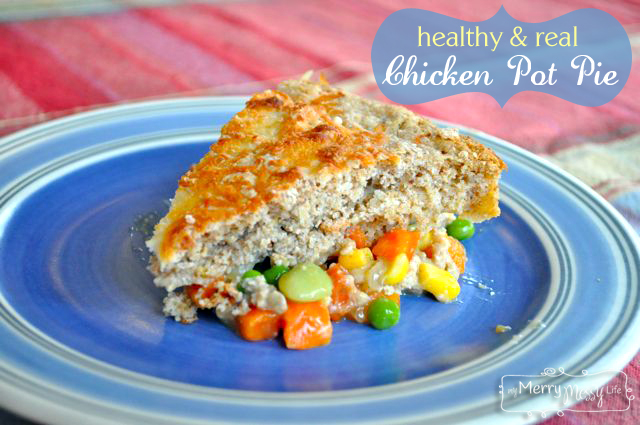 I used my WonderMill Grain Mill to make the baking mix from scratch – it's a multigrain-wheat recipe made with multigrain cereal and whole wheat and it is simply delicious! The cereal gives the heartiest kick of flavor, and combined with whole wheat, adds good fiber to the mix.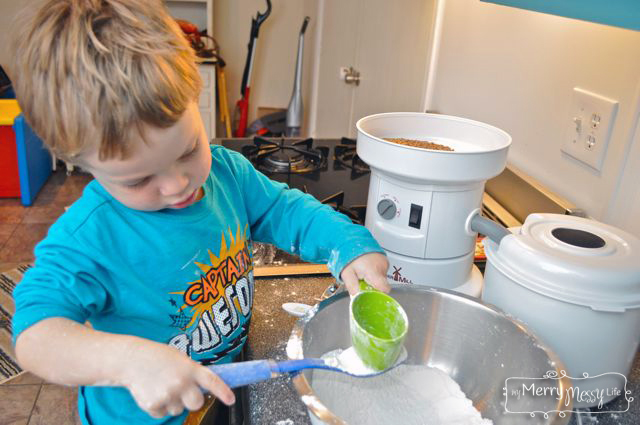 Here's my little sous-chef helping me make the mix. He just loves to play with the flour, as do most toddlers!
Chicken Pot Pie Recipe using Homemade Baking Mix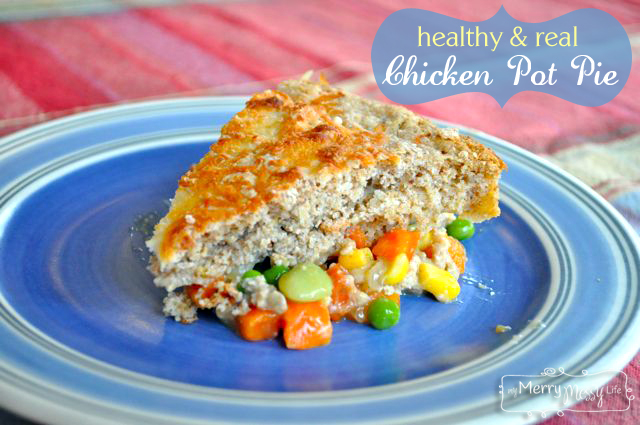 A hearty and delicious traditional comfort food made with all natural, real ingredients - no cans here!
Ingredients
For Pie:
2 chicken breasts (about ¾ to 1 lb), diced
1 onion or green onion, diced
16 oz. frozen organic mixed vegetables (or a mixture of corn, carrots, and peas)
1 tsp. paprika
1 tsp. garlic salt (with parsley flakes is the best!)
1 tsp. onion powder
1 tsp. dried sage or thyme
1 tsp. mustard
1 tsp. pepper
2 cups shredded sharp cheddar cheese
½ cup low-fat cottage cheese or sour cream (for added creaminess, but not necessary)
For Crust:
½ cup milk
1 egg
1 tsp. paprika
1 tsp. garlic salt
Small handful of sharp cheddar cheese to sprinkle on top
Instructions
Preheat oven to 400 degrees.
Saute the chicken in olive oil, until it's a light golden brown.
In a large bowl, combine all the ingredients for the pie with the chicken and stir, mixing very well. Pour into a greased, 2-quart baking dish.
In another bowl, combine the ingredients for the crust, except for the cheese, stirring well. Pour on top of the pie filling.
Sprinkle the cheese on top of the crust mix. If you would like more flavor, sprinkle paprika on top as well.
Bake for 20-30 minutes or until golden brown.
Eat and share with your favorite people and enjoy!