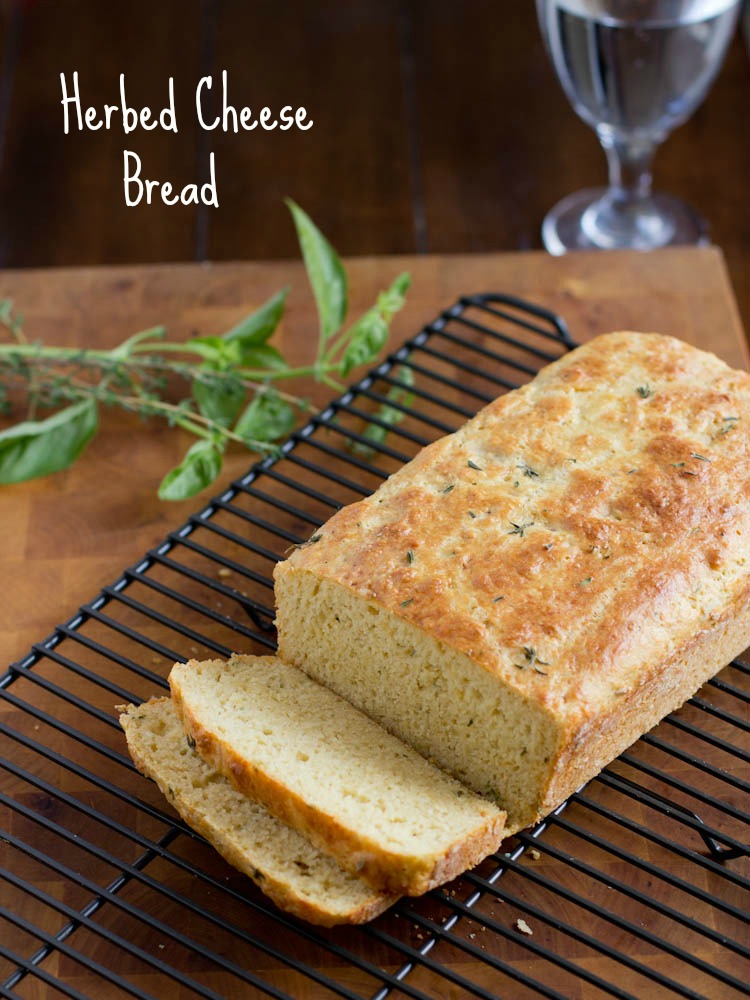 There is something so wonderful about home made bread. It's not just the smell of it baking, though that truly is wonderful isn't it?  It's also about the preparation. It doesn't matter if you love to bake, or you only do it out of necessity,
mixing up fresh flour, and all of the other ingredients, filling a bread pan and popping it into the oven just makes you feel peaceful.
This bread adds to the comfort of home feel by adding in delicious cheeses and fresh herbs. It just got that much better didn't it?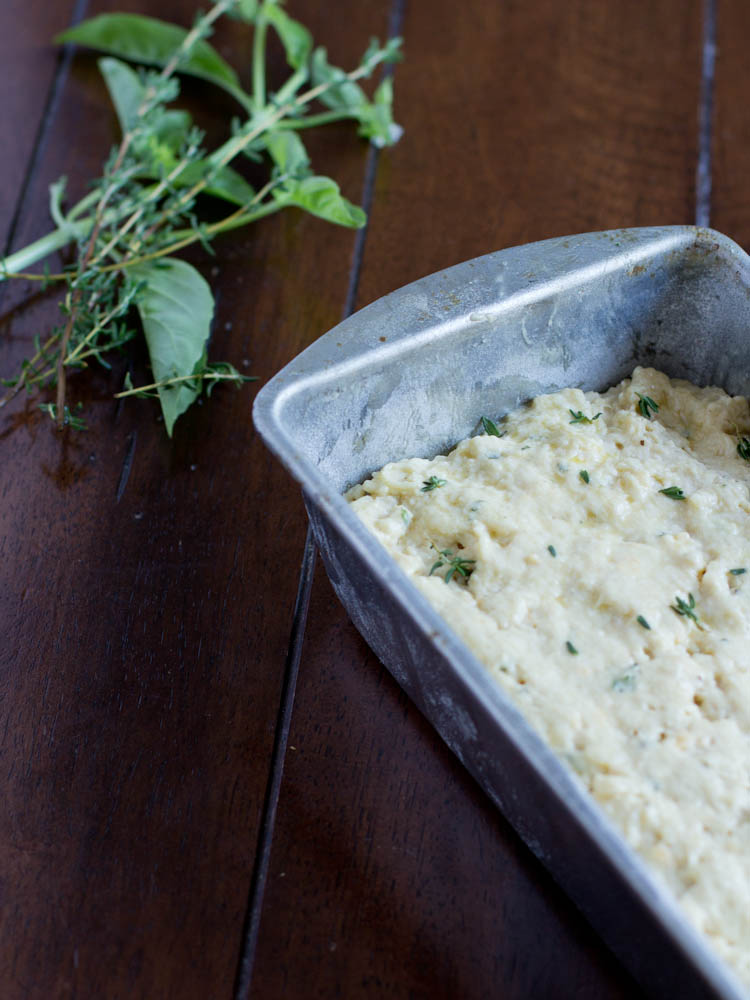 I'm a big believer in having quiet moments to just feel at home. Forget about your worries, the stress of life, people and money, and instead just be still. Making bread is one of those moments for me. I can remember what it was like to be a carefree child, smelling the delicious food that my mom was making and come running into the kitchen to eat
whatever it was fresh out of the oven. For some reason this helps me to keep my priorities in order. I feel more at peace and because I am more peaceful so are my children and husband. It's our moment to remember that there's more to life than just the every day. There are memories to be made, bonds to create and much to learn.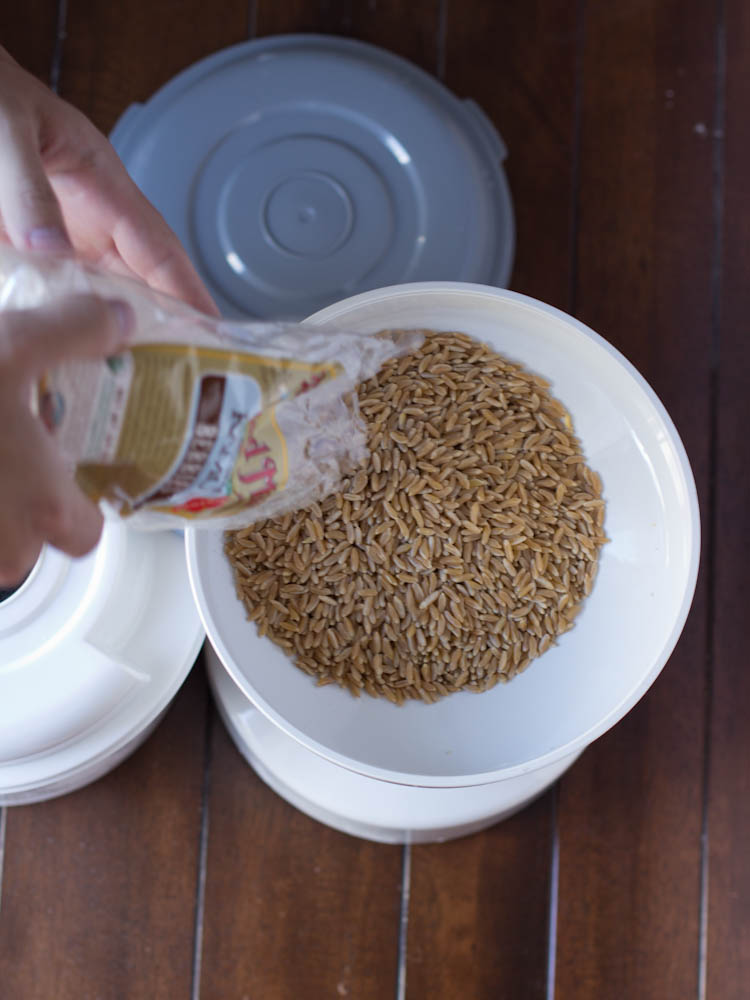 This bread is a tad different than a regular loaf in that it uses a grain called, Kamut. Kamut is closely related to wheat, but it is bigger than the grain we are familiar with it. It is a great alternative for those who have a wheat intolerance, and it can be a substitute for all wheat types, hard and soft. Kamut has about 30% more protein and is considered to be a high energy grain.
Kamut grinds just the same as any other grain, just turn the mill on, dump in the grain and instant flour. I love finding different grain options!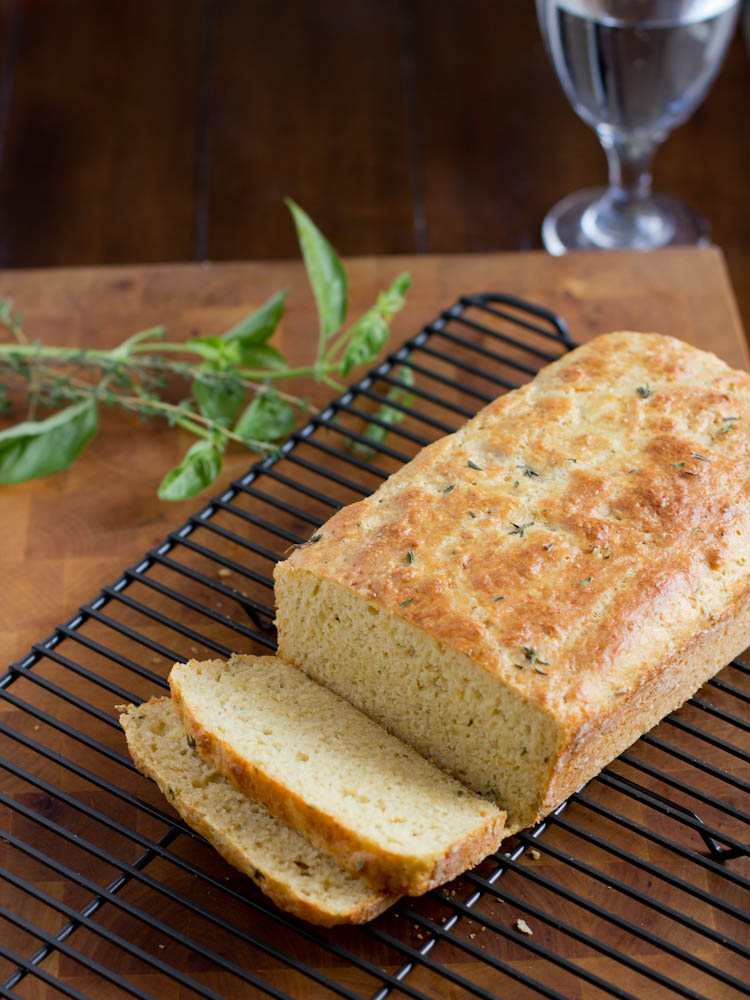 Comfort Bread
Recipe adapted from Sugar and Everything Nice
2 1/4 cups Kamut Flour
2 teaspoon baking powder
1/2 teaspoon Baking Soda
1 teaspoon salt
1/2 teaspoon dry mustard powder
2 Cups Fresh Parmesan
1/2 Cup and 1 tablespoon Vintage White Cheddar Cheese
1/2 Cup Sharp Cheddar Cheese
2 medium eggs
1 teaspoon basil
1 teaspoon thyme, chopped (or 1/2 teaspoon dry)
1/2 teaspoon pepper
1 tsp salt
2 1/2 Tbsp olive oil
1 1/4 cup buttermilk
Egg wash (optional) made from 1 egg yolk beaten with 2 tsp water
Extra thyme springs and sea salt, for topping
Instructions-
Preheat oven to 350F. Generously butter a large bread pan, and either line it with butter parchment paper or dust with flour. Set aside.
Sift flour, baking powder, soda, salt, pepper and mustard powder into a large bowl. Whisk with a whisk to incorporate the dry ingredients. Add all of the cheeses, basil, thyme and stir them thoroughly together.
In a separate bowl, whisk the eggs slightly, and then whisk in the oil and buttermilk until they are well combined.
Make a well in the center of the flour mixture and  slowly pour in the wet ingredients. Stir everything together to form a thick, sticky batter. Pour the batter into the prepared tin and spread it out evenly.
Brush the top of the batter with the egg wash and then sprinkle some thyme leaves and sea salt onto the loaf.
Bake for 40 – 45 minutes or until it sounds hollow when you knock on the bread. If the top starts to burn, place a piece of foil to cover the top of the loaf and continue baking. Let rest in the pan for 5-10 minutes and then turn out onto a rack to cool.