This is my last recipe for the WonderMill Challenge, and I wanted to make something I had never made before, using a grain that was new to me.  There are two big things I really love about using the WonderMill to make my own flour.  The first is that the flour is so fresh it just tastes better.  The second is that it is so easy to try new grains, and expand my horizons.
So I spent some time perusing the shelves at the local health food store, and found some spelt to try.  Spelt is an ancient relative of wheat, and has a more sweet and nutty taste than standard wheat, and it seemed like a perfect grain to try.
I found a recipe online at Easy Peasy Organic, that I made with a few modifications.  First I preheated the oven to 350 and used my WonderMill to make flour out of the spelt.
The I gathered these ingredients, and mixed them in one bowl.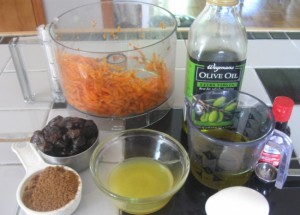 1/4 c brown sugar
1/4 c olive oil
1 egg
1/4 c. orange juice
1 t. vanilla
2 carrots, shredded
1/2 c. prunes, chopped
Then I mixed the remaining ingredients in another bowl.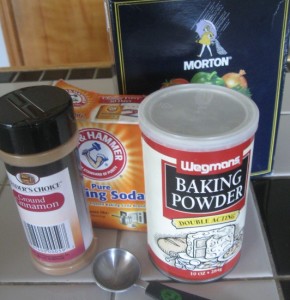 2 c spelt flour
1 t. cinnamon
1 t. baking soda
1 t. baking powder
1/2 t. salt
Then I mixed the two bowls together and stirred until just moistened.  As always with muffins and quick breads it is important not to over mix the batter.
Then I filled the muffin tins with the batter.  The recipe makes 10 muffins.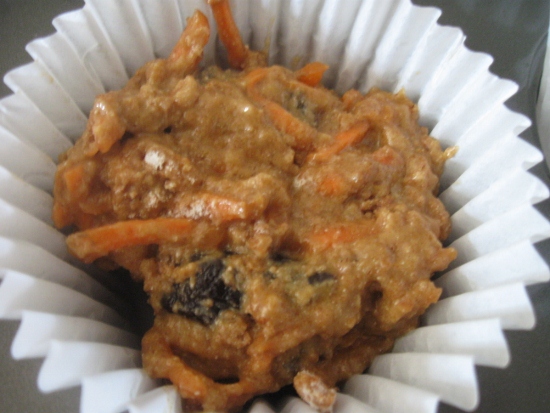 I baked the muffins for 20 minutes, and let them cool for a few minutes before eating.  They tasted wonderful, I couldn't believe how moist they were.  They were dotted with carrots and prunes, and the flavor of the two blended very well.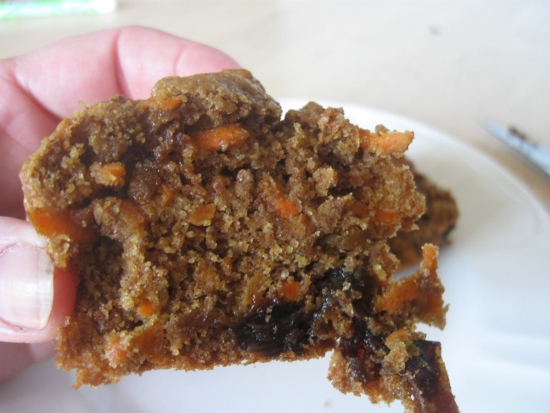 I will definitely be cooking with spelt again soon!