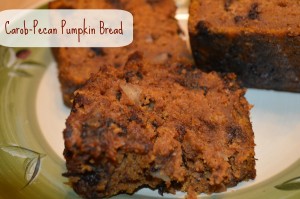 I got this recipe from a friend at a local bulk cooking workshop and have seen several variations of it since. But after adding in a few tweaks of my own, my family thinks we have a real winner.
While my children and I enjoy all things pumpkin, my husband isn't crazy about the "seasonal decoration," as he calls it, and refuses to accept it as an edible food. But he'll ask for seconds and even thirds of this.
Super moist, nutritious, and not too sweet, we've served this versatile bread for breakfast, mid-afternoon snacks, and even dessert!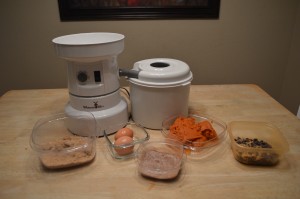 Ingredients:
2 cups of freshly milled spelt flour (or flour of your choice)
1 teaspoon of cinnamon
1/2 teaspoon of ground nutmeg
1 teaspoon of baking soda
1/2 teaspoon of salt
1/2 cup of butter or coconut oil (I prefer to use coconut oil in my baking, but since this bread has a delightful rich pumpkin taste, some may prefer to use butter.)
1/2 teaspoon of stevia or 1 tablespoon of honey
3/4 cup of brown sugar
2 eggs
1 teaspoon of vanilla
1 1/2 cup of pureed pumpkin
1/4 cup of water
3/4 cup of carob chips (Our family prefers the taste and nutritional benefits of carob, but you can certainly substitute with chocolate chips, if you'd like.)
1/2 cup of chopped pecans
First on my list is to mill fresh flour, since the fresher it is, the more nutrients there are!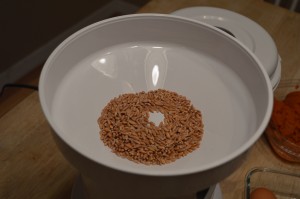 Mix all ingredients, being careful to fold in the carob or chocolate chips and the pecans last.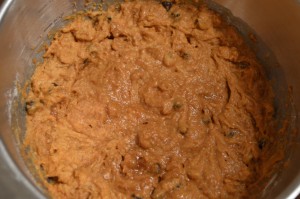 Bake in a 9 x 5 inch loaf pan at 350 degrees for about 60 minutes or until baked through.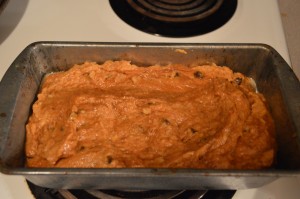 One of my favorite things about this recipe is that it's also freezable. Bake a couple of loaves and keep one in your freezer for unexpected guests or for a quick snack. You can slice off a few pieces and keep the remainder frozen until ready to use.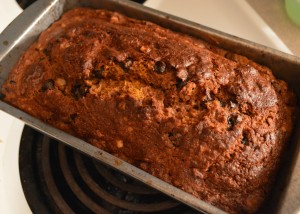 Sometimes we'll bake a loaf at night, wrap it up to keep fresh, and look forward to a delightful ready-to-go breakfast in the morning.
What an absolutely beautiful and tasty way to greet the day!