There is something about the smell of freshly baked bread that to this day I find alluring and wanting to follow the smell so I can get my hands on some bread.
Many years ago, bread making machines were all the rage.  I used to have one, but then the obsession of bread led me to putting it away for good.  I had no control over the massive quantities of bread I would consume.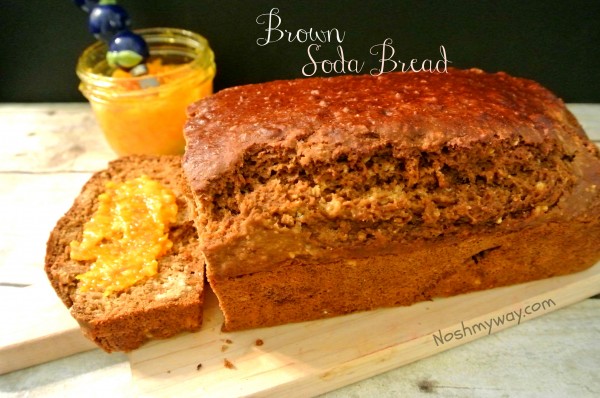 I am also a lazy cook.  I don't have the patience to sit around and wait for the dough to rise.
That is what is so attracting about quick breads.  Bake it, eat it, DONE!
Brown Soda Bread is a traditional Irish Bread.  The leavening ingredient is the baking soda, which is where this bread gets its name.
But of course, now that I have my own grain mill, I decided to mill steel cut oats to create my Brown Soda Bread.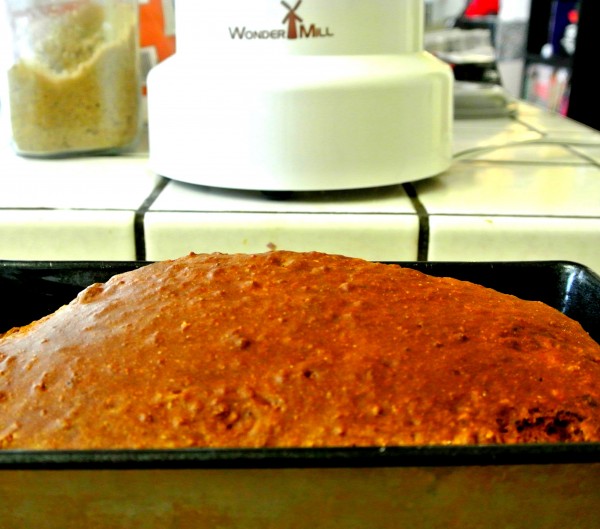 Brown Soda Bread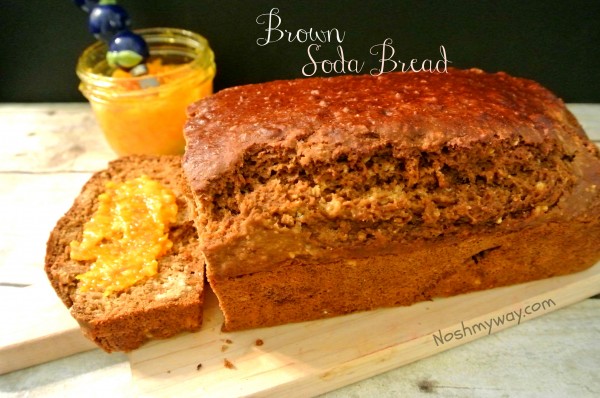 I milled steel cut oats to make oat flour and the combined it with all-purpose flour
Ingredients
2 cups oat flour
1 cup all-purpose flour
2 teaspoons baking soda
1 teaspoon salt
⅓ cup brown sugar
¼ cup black strap molasses
8 Tablespoons dried buttermilk
2 cups water
Instructions
Preheat oven to 350 degrees F
In a large mixing bowl, stir together dry ingredients with a wooden spoon.
Add remaining ingredients and stir together until just combined.
Pour batter evenly into a lightly buttered 9x5 loaf pan, leveling the top with back of a spoon.
Bake at 350F for 45 minutes or until a slim knife inserted in the middle comes out clean. Remove from oven and cool for five minutes, then remove from pan.
And of course, I had to serve it with my
quick marmalade
(see I told you I am all for quick and easy).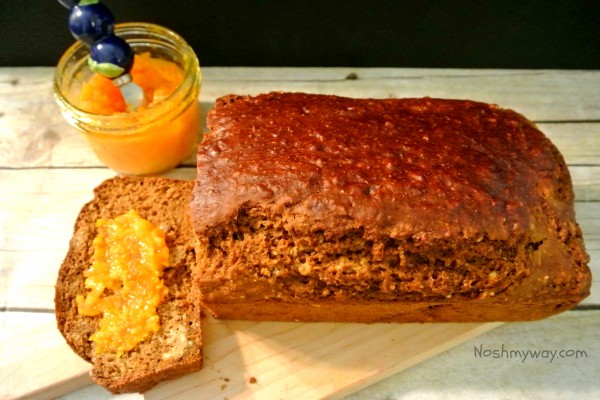 So, besides this great Brown Soda Bread, I have also baked Candied Ginger Scones, and Blueberry Muffins the latter two made with white rice flour using the Wondermill.
I wonder what I will mill next?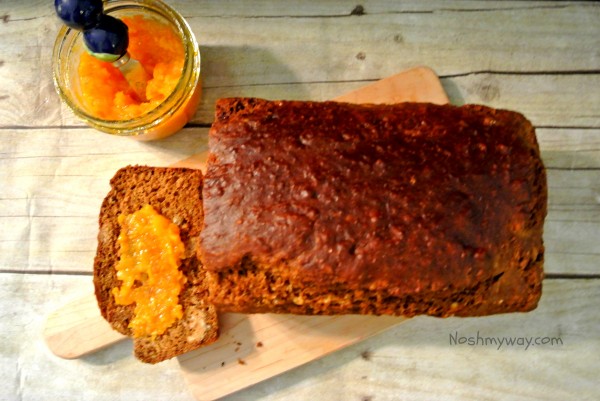 Thanks for stopping by and have a great day!
Marlene