Blueberry Whole Wheat Waffles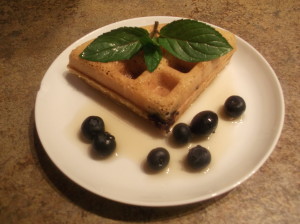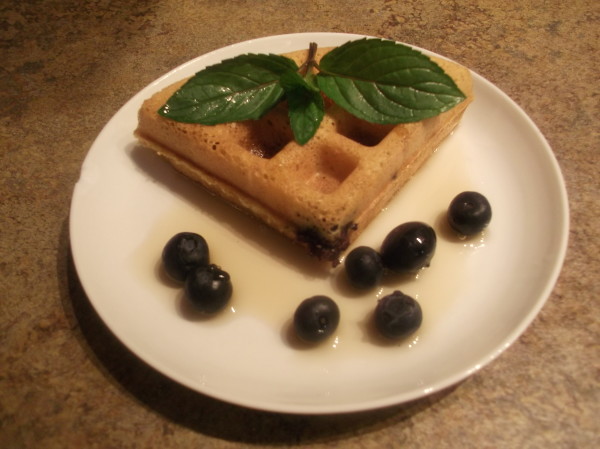 I have been using this recipe, based on Betty Crocker's tried-and-true recipe, to make homemade waffles. When I tried it with my own freshly milled flour, the waffles turned out even better than ever!
2 eggs
½ C canola or vegetable oil
1¾ C milk
2 C whole wheat flour (milled using soft wheat berries in the WonderMill)
1 T sugar
4 t baking powder
1/8 t cream of tartar
½ t salt
¼ to ½ C fresh blueberries
Beat eggs until fluffy. Add the oil and milk, beat to combine well.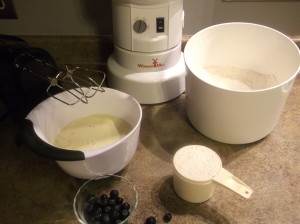 Stir in dry ingredients and beat just until smooth, then gently fold in the fresh blueberries. Use a measuring cup to pour the batter into a preheated waffle iron.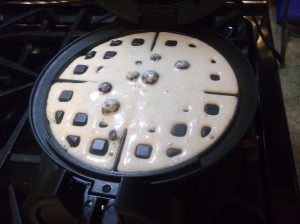 Cook until steam no longer escapes and the waffle is lightly browned and crisp.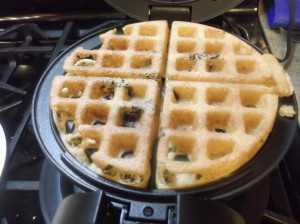 Lift each cooked waffle gently off the iron with tongs or a fork Serve immediately. Makes 6 waffles.