Our family doesn't have too many days where we can sit down as a whole family for breakfast without rushing out the door. What we like to do is have breakfast for dinner from time to time. We are always changing up our waffle recipes.
This is our newest recipe and the whole family enjoyed it with some bananas and maple syrup. We replaced the all purpose flour with cornmeal and whole wheat. I also usually replace the granulated sugar with brown sugar but I hate to admit it but I just ran out of brown sugar.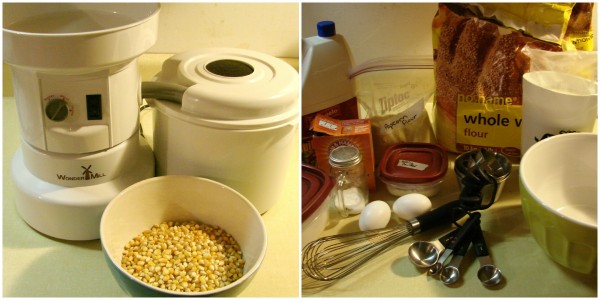 Blueberry Waffles

Ingredients: Makes 8 large waffles
1 1/2 cup corn flour
1 cup whole wheat flour
2 tbsp granulated sugar
1 tbsp baking powder
1/2 tsp baking soda
1/2 tsp salt
1 3/4 cup milk
6 tbsp vegetable oil
2 large eggs
1 cup frozen blueberries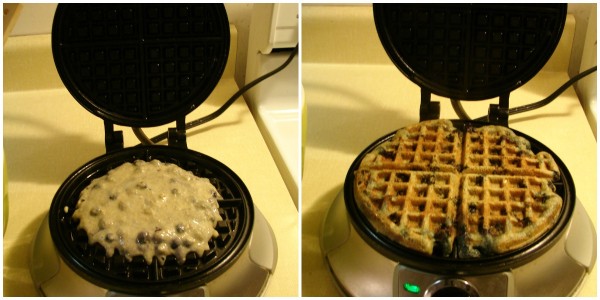 Directions:
Place all dry ingredients in a large bowl. Mix together.
Add milk, oil and eggs; blend until smooth.
Let batter rest for 5 minutes.
Add frozen blueberries.
Preheat waffle grill, I use setting 3, when ready add 1/3 cup waffle batter.
Remove waffle when light turns green
Enjoy with sliced bananas or other fruit and maple syrup.