When I first got my WonderMill, the first thing I did was dump a bag of popcorn in to see what it would do. I figured a nice hard grain would be a great way to break in my grain mill. The result was a nice corn meal that made a delicious pancake. I wanted to try something else with my cornmeal, and since I'm a sucker for muffins, I thought it'd be a good start. Most of the muffin recipes I came across used all purpose flour with the cornmeal, but since I've been striving to use gluten-free flours, that option was out. I decided to use oat flour instead and see what happened.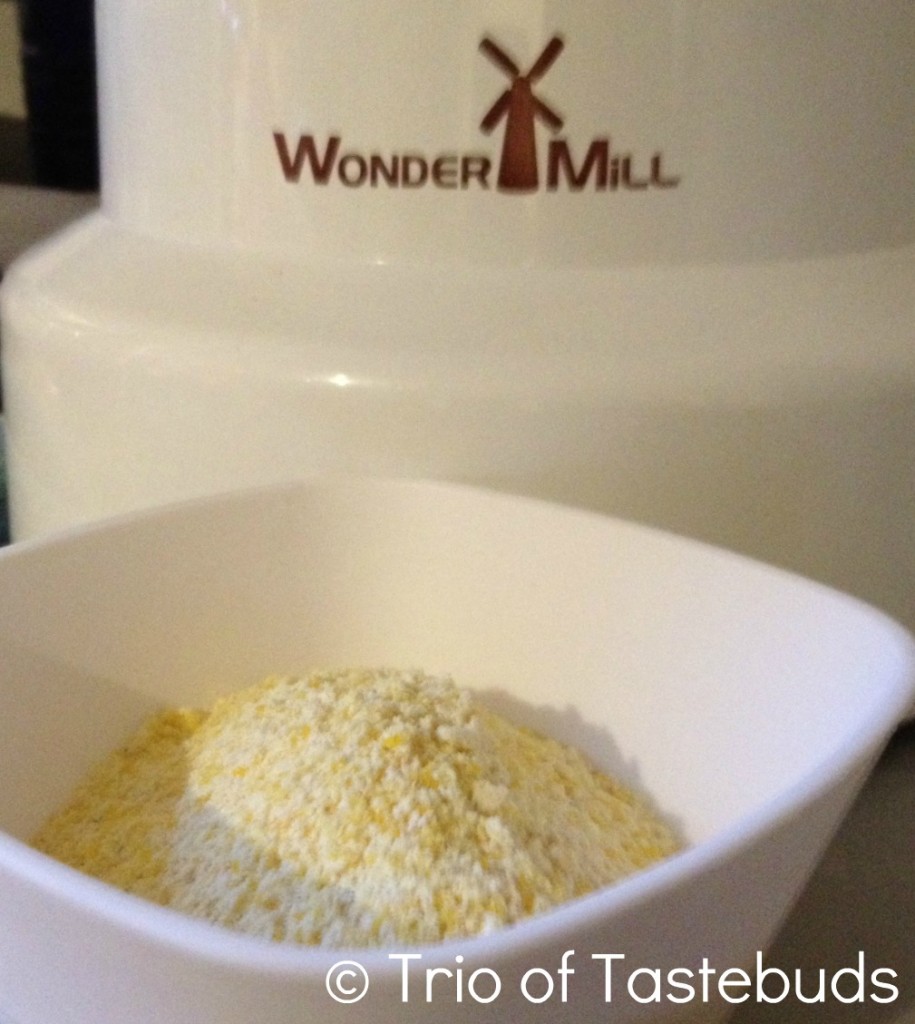 Ingredients:
1 1/4 cups oat flour
1/2 cup cornmeal
1/2 cup brown sugar, firmly packed
1/2 teaspoon salt
1 tablespoon baking powder
1 cup organic whole milk
1/2 cup butter, melted
1 egg, beaten
1 cup fresh blueberries

Directions
Preheat oven to 375 degrees F. Grease muffin cups or line with paper muffin liners, I prefer to grease with butter or crisco.
Whisk oat flour, cornmeal, brown sugar, salt and baking powder together into a large bowl until well incorporated. In a small bowl, combine the milk, butter and egg. Stir the wet ingredients into the flour mixture just until moistened. Add in fresh blueberries and stir gently as to not damage the fruit. Spoon batter into prepared muffin tins. I use texas muffin tins and made them fairly full, as they won't rise the same way that all purpose flour does.
Bake in preheated oven for 20 minutes. Let muffins sit for 10 minutes on a wire rack before removing from the pan. If you're impatient like me and don't wait, they WILL fall apart when you attempt to take them out of the pan. Just sayin' Why do you think there is only one muffin on the plate? It's not because I ate the other five. Heehee.