This is by far the most versatile pancake recipe I have ever tried! As the name suggests, you can use virtually any combination of grains for the flour without losing the fluffy texture! They are quick to prepare, make large batch, use every-day ingredients, and are naturally sugarless.
I typically use either whole-wheat or spelt in this recipe, but you can also substitute with barley,  rye, oat, or rice flour for equally good results.
Ingredients:
3 eggs
3 cups milk
1/4 butter, melted
3 cups flour (I used spelt flour in the pancakes shown)
2 Tablespoons baking powder
1 teaspoon salt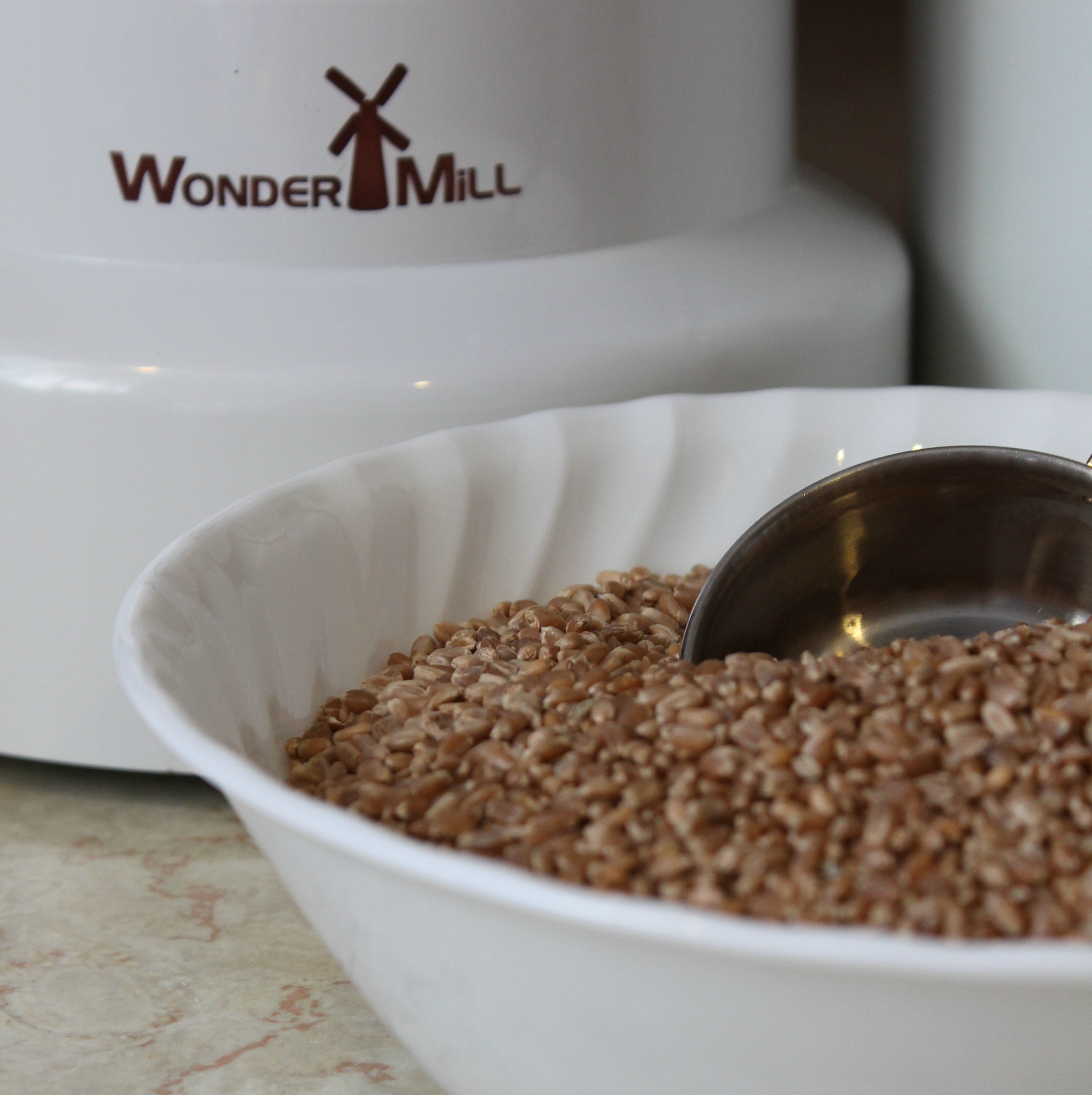 Directions:
1. Beat eggs lightly, then add milk and melted butter.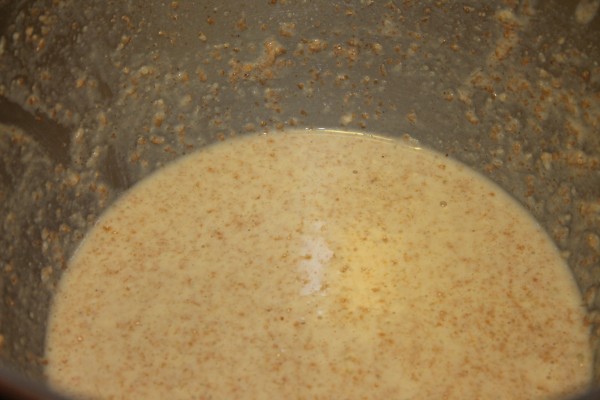 2. Stir in dry ingredients and mix until smooth. Your batter will be quite runny, as shown above.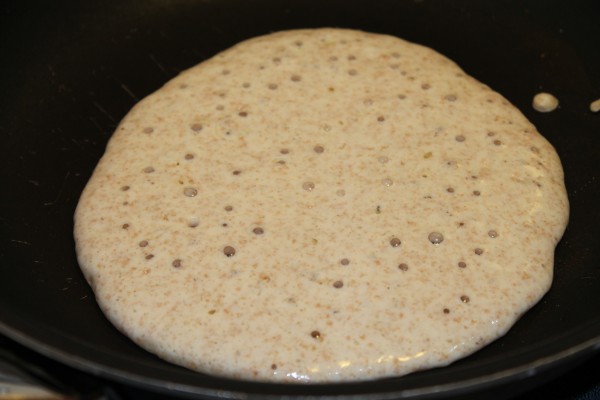 3. Drop batter by 1/3 cup fulls onto a hot, lightly greased skillet. Pancakes are ready to flip once edges turn light brown, air holes appear, and surface begins to look dry.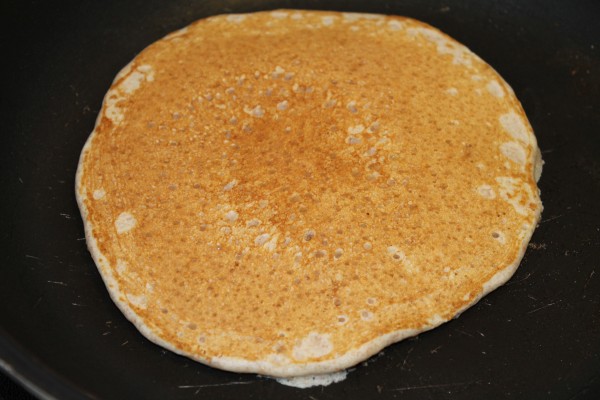 4. Flip once and cook for several second more on the other side. Serves 6.
Enjoy with fresh fruit, honey, maple syrup, or our favorite – brown sugar and lemon juice!