My favorite place to eat in Seattle is Taste of India.
My kids go crazy for it too, especially the pakoras. If you aren't familiar with them, pakoras are a snack fritter made with very few ingredients like onion, eggplant, potato, paneer (cheese) or cauliflower batter fried in a grain flour.
Pakoras are crazy easy to make. I made my own chick pea flour as a base for my batter. I love chick peas. You might know them better in hummus dips, they are chock full of protein (14.5 grams per 1 cup of chick peas). Add some spices and water and I've created the perfect batter to fry my potatoes in.
I like to buy my spices in bulk when I can, it's more affordable and it means they are fresher. Don't get sticker shock on the price per pound for the garam masala, you need such a small amount you won't be spending very much money! You can also adjust your seasonings to taste. More chili powder will make things a little more spicy, and in some cases, less kid friendly.
Pakora Batter:
1 cup freshly ground chickpea flour **
1/2 teaspoon ground coriander
1 teaspoon freshly ground sea salt
1/2 teaspoon ground turmeric
1/2 teaspoon chili powder
1/2 teaspoon garam masala
About 3/4 c.water
4 large or 8-10 small potatoes, thinly sliced, no more than 1/4″ thick.
Oil for frying (I use canola)
Directions:
Mix your flour and spices, blending well. If you'd like, you can sift them together.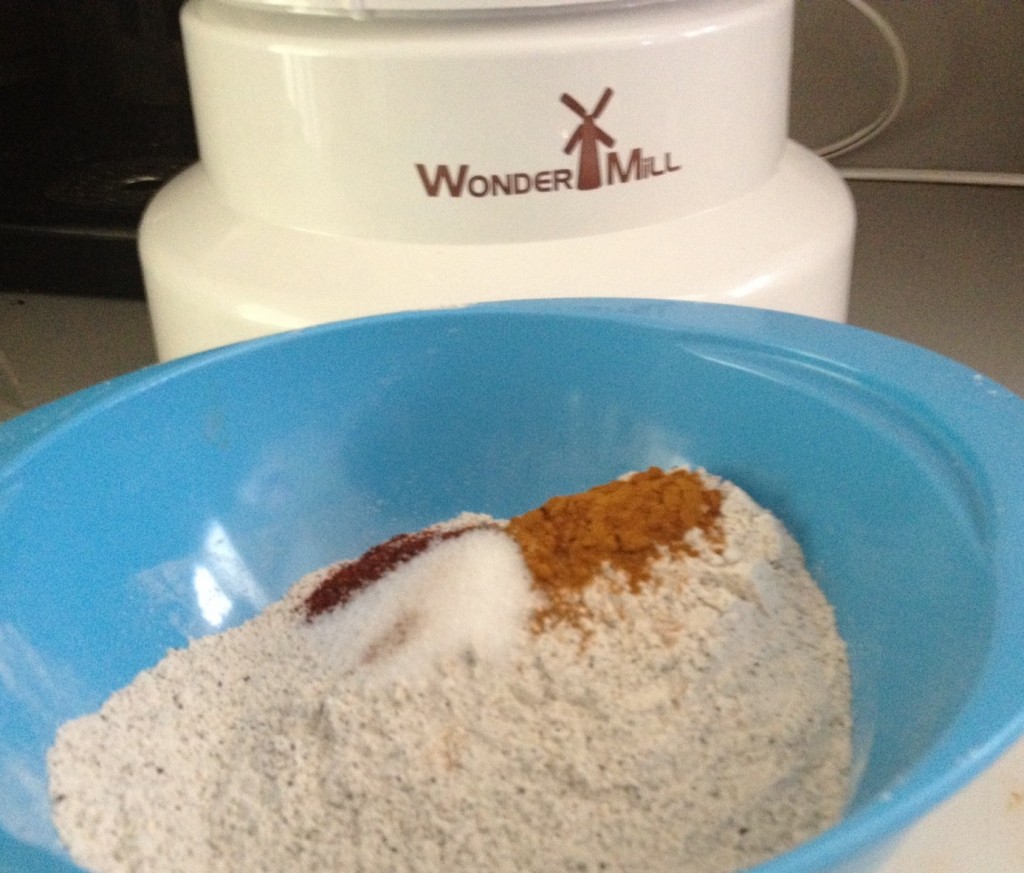 Make a small well in the center of your flour and slowly add the water. Chick pea flour can get clumpy quickly, so it's best to add the water a little at a time. Your batter will be thick.
Heat the oil in a large pan to about 375 degrees on medium heat. You do not need the oil to be very deep because your slices are thin!
Dip your potato slices into your batter to get a thin coat. Fry them in small batches until golden brown, about 3-4 minutes. Remove them with a slotted spoon or spatula. Drain on paper towels before serving.
Enjoy!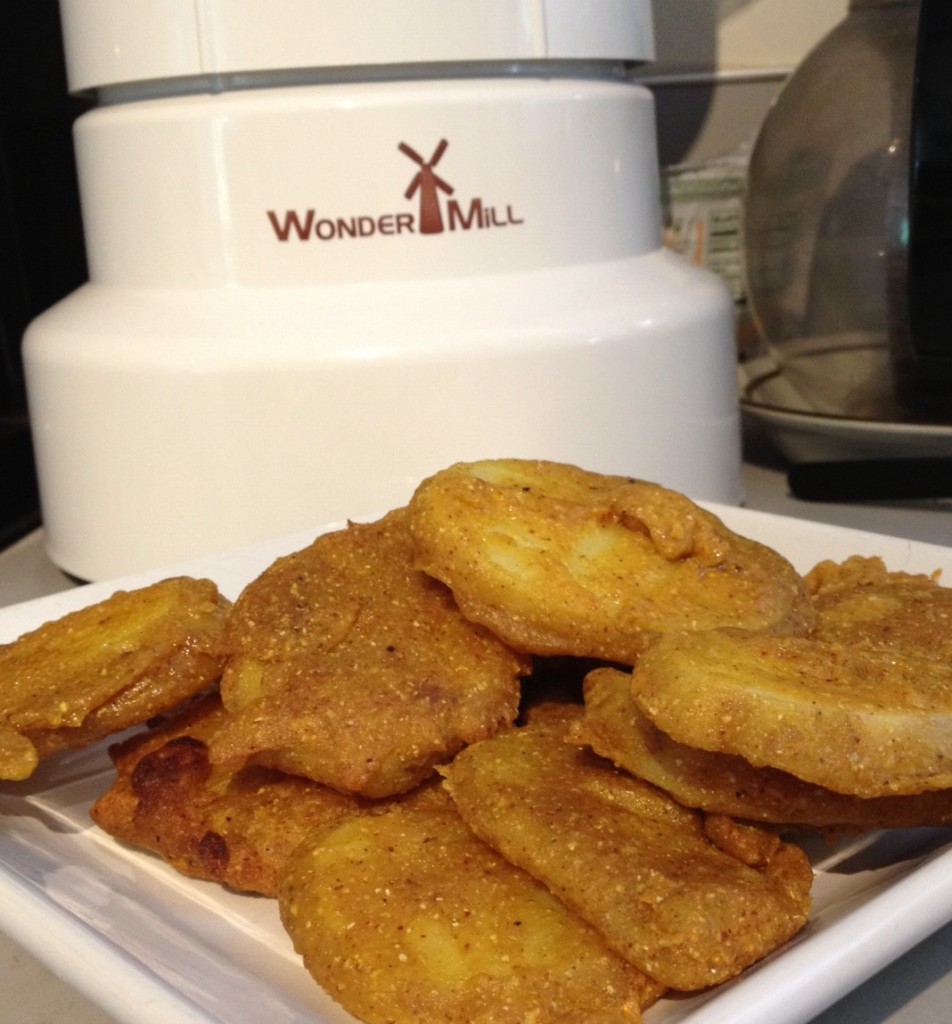 **If you are grinding your own chickpea flour, pour slowly. Some chickpeas are too large to fit in the hopper. I also found if I added too much at once I would clog my mill and have to start over. No fun.
(To properly grind Garbanzos, checkout this video: How-To Grind Garbanzos)