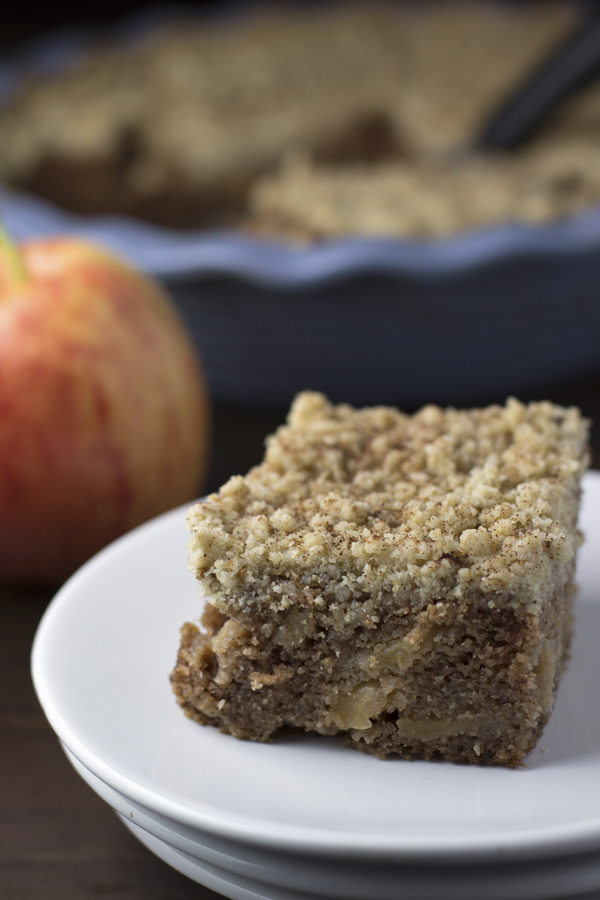 Having your cake, and getting to eat it too, actually is a challenge sometimes. I have spent the last year trying to figure out cakes now that our family is gluten, dairy, egg + free. I quite possibly have been trying too hard… but, at least I am mostly using whole grains and natural sweeteners, that counts as something, right?
This Apple Spice Bread is made Gluten Free by using brown rice flour. Having a mill makes playing with different gluten free flours easy, but my favorite is undoubtedly brown rice. I use it for most of my baking as well as making gravies.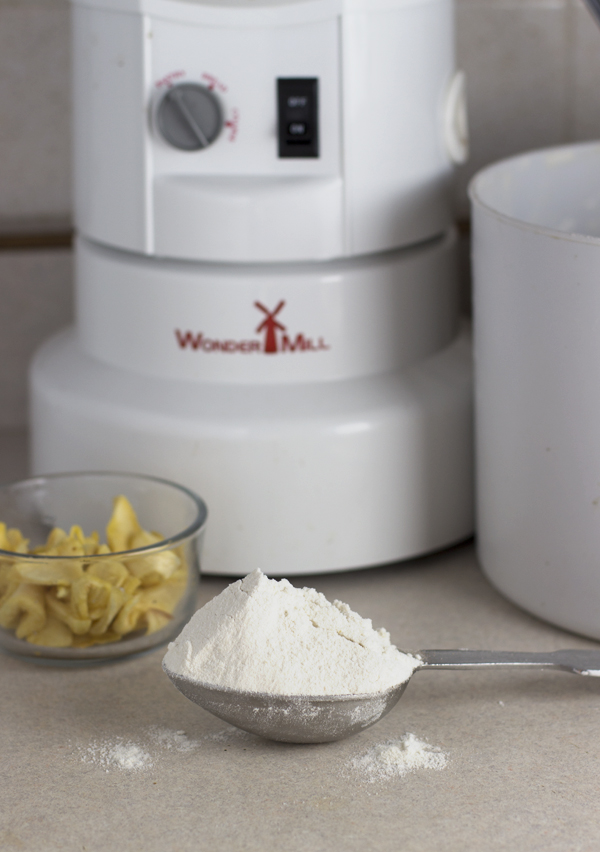 I went with coffee cake as I can get away with using less sugar, and because the little crumble on top is always delicious. I used oat flour for the crumble, which can either be made in a mill with oat groats or I just grind gluten free rolled oats in my coffee grinder as I always have them around.
It is delicious, far healthier then your average cake, and perfect for those who need to cook around (common) food allergies.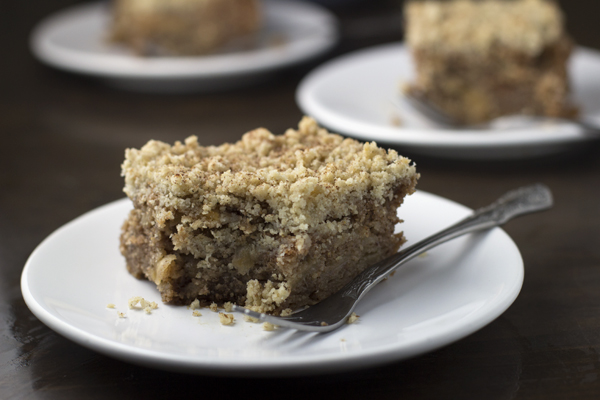 Gluten Free Apple Spice Coffee Cake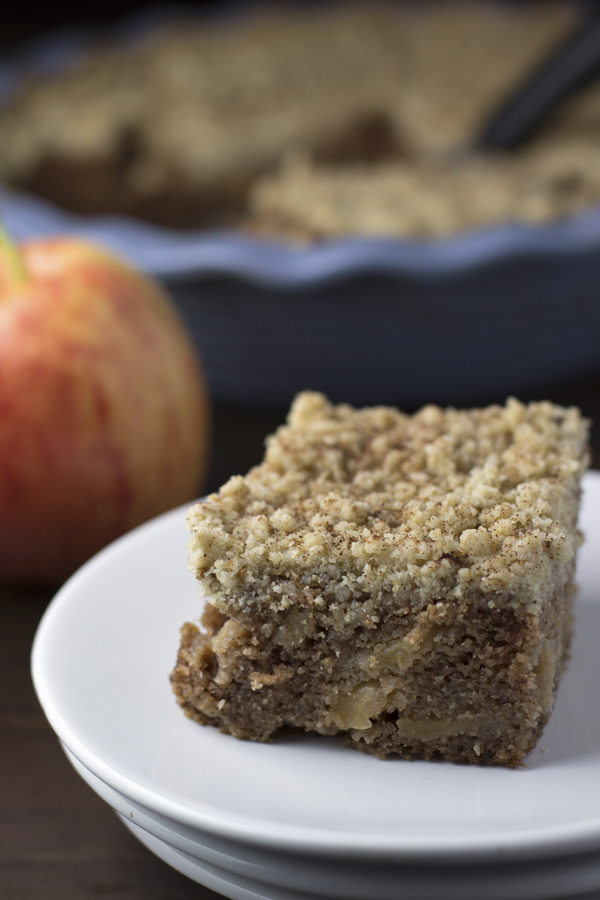 Author:
Debra @ Worth Cooking
Recipe type:
Dessert or Brunch
All the flavors of apple pie in an allergy free coffee cake.
Ingredients
1½ cups brown rice flour, ground on pastry setting
¾ cup water
½ cup natural, unsweetened, applesauce
2 tablespoons + 1 teaspoon ground/milled golden flax
6 tablespoons additional water
½ cup melted virgin coconut oil
1 tablespoon GF/CF vanilla extract
¼ teaspoon non-iodized salt
½ cup sucanat or pure cane sugar
1 tablespoon cinnamon
½ teaspoon ground ginger (optional)
1 pinch each nutmeg and cloves (optional)
1 cup natural dried diced apples, or apple slices that are cut into smallish pieces
2 teaspoons baking powder (I used homemade corn free)
For the crumble topping:
¾ gluten free oat flour
2 tablespoons tapioca starch
¼ teaspoon cinnamon
1 pinch non-iodized salt
3 tablespoons sucanat or pure sugar
3 tablespoons softened virgin coconut oil OR organic palm shortening
Instructions
Mix the rice flour together with the ¾ cup water, and applesauce. Set aside.
In a separate bowl mix together the flax with the water. Set aside. Let the rice and flax mixes sit for at least 25 minutes before continuing with the recipe.
A few minutes after the rice starts soaking preheat the oven to 350. You want it hot when you add the bread. 20 minutes preheating is best.
Prepare an 8" square pan, or a deep dish pie pan, but oiling.
Prepare the crumble by mixing all the dry ingredients for it together and then cutting in the oil or shortening. Set aside.
In a small bowl mix together the sucanat, baking soda, salt, cinnamon, and ginger. Make sure there are no clumps.
Stir the flax mixture into the rice mixture. Stir in the oil and vanilla. Stir in the sugar mix. Lastly, stir in the apples.
Bake at 350 degrees for 1 hour to 1 hour 10 minutes, until a knife comes out clean (you might have to push aside a bit of the crumble to check as it could make the knife look dirty). Add the crumble to the cake after it has been in for 15 minutes so as to not over cook the crumble.