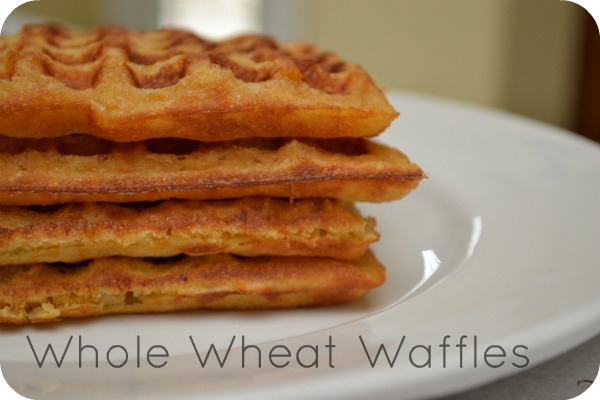 After experimenting with all kinds of whole wheat pancake recipes and loving every one of them, I couldn't wait to try out waffles with 100% whole wheat flour.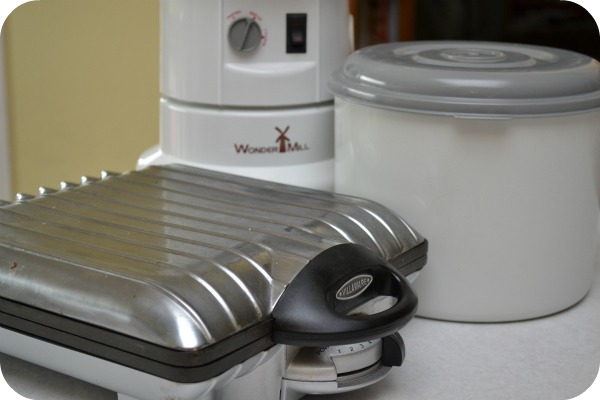 I've tried making whole wheat waffles before, but they were always disappointing and I've pretty much stuck with the white-flour overnight yeasted waffle recipe that we were used to.
The freshly-ground grain really does make a huge difference in the fluffiness, taste and nutrition of waffles made with whole wheat and we're now officially (and happily!) making the switch to whole grains for our waffles!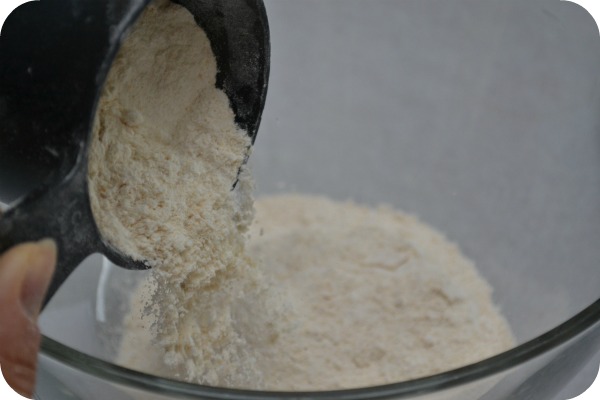 I used soft white wheat berries for this recipe. Soft white wheat is lower in protein and higher in carbohydrates and is often recommended for more "tender" baking: pancakes, waffles, muffins, cakes, cookies, etc.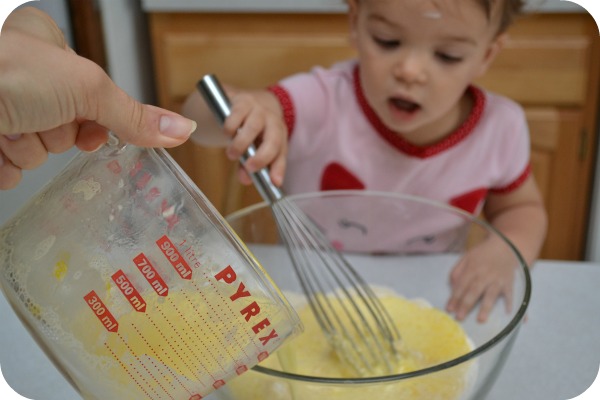 Don't over-mix the batter and be aware that it will be very runny to start with, and after making a few batches, I've discovered that it is very beneficial to mix it up and let it set for a bit before starting to make the waffles.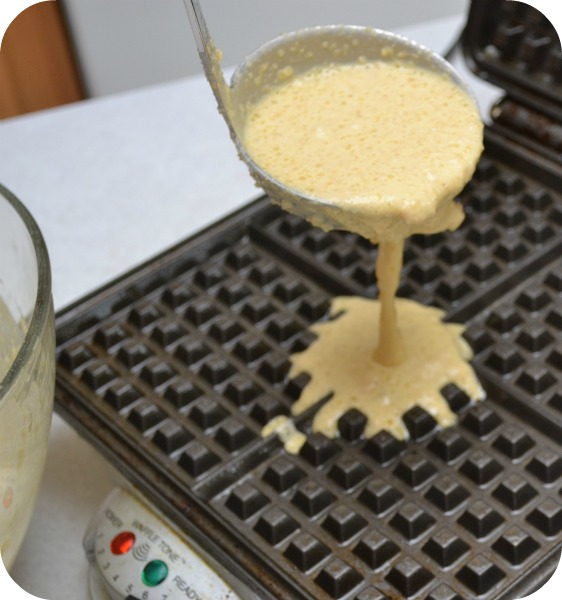 The best batch we had was after I'd let the batter sit for almost 2 hours before making it up into waffles.
100% Whole Wheat Waffles 
from Money Saving Mom – be sure to check out her post for money-saving alterations to this recipe
1 3/4 cup whole wheat flour
2 Tablespoons sugar
1 Tablespoon baking powder
2 eggs
1 3/4 cup milk
1/2 melted butter
1 teaspoon vanilla (optional)
Mix together dry ingredients in one bowl. Lightly beat together wet ingredients in another.
Add egg mixture to dry ingredients and stir just until moistened.
Let batter set for 10 minutes – 2 hours for best results
Pour batter onto lightly-oiled waffle iron and bake until done.
You may find that chocolate chips may magically appear in your waffles. Do not be alarmed.