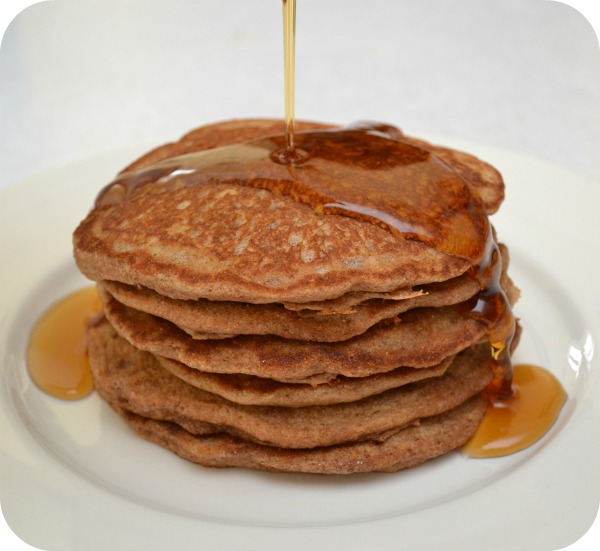 Since switching over almost completely to whole, fresh-ground grains using our WonderMill, I am starting to become addicted to pancakes.
I've always been fond of pancakes, but the flavor you get from the fresh-ground grain is amazing and so satisfying! I never dreamed that 100% whole wheat pancakes could be so good.
This recipe is simple to make, and you can turn this into a low-fat version easily by substituting low-fat milk and cooking oil (instead of butter on the griddle or pan.) The recipe has no oil or butter in it otherwise, making it a good option if you are trying to limit fats.
The cinnamon gives them an amazing flavor, (and cinnamon is a fat-burning food, too!)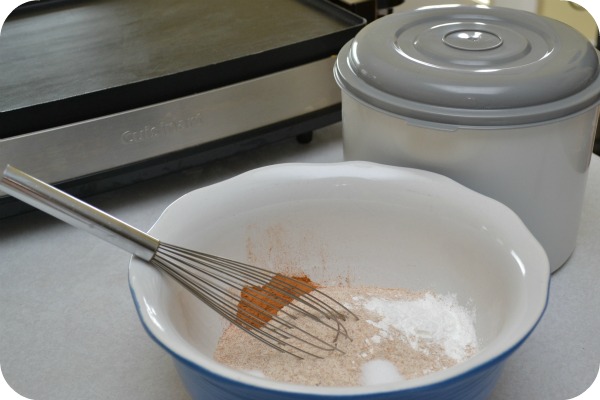 100% Whole Wheat Pancakes
2 cups whole wheat flour (I used hard red, but you could also use soft white)
4 1/2 tsp baking powder
1/2 tsp salt
2 tsp cinnamon
2 tsp sugar
2 large eggs
2 cups whole milk
2 tsp vanilla
butter for griddle or frying pan
update: I have started to add in about 2/3 cup quick oats to make these pancakes even heartier…try it out!
Directions:
Mix all dry ingredients in a bowl. Add wet ingredients to the mixing bowl and mix well with a spoon until there are no more dry spots; do not over-mix.
Heat a large skillet on medium heat. Lightly spray oil to coat and pour 1/4 cup of pancake batter. When the bubbles settle and the edges begin to set, flip the pancakes. Repeat with the remainder of the batter.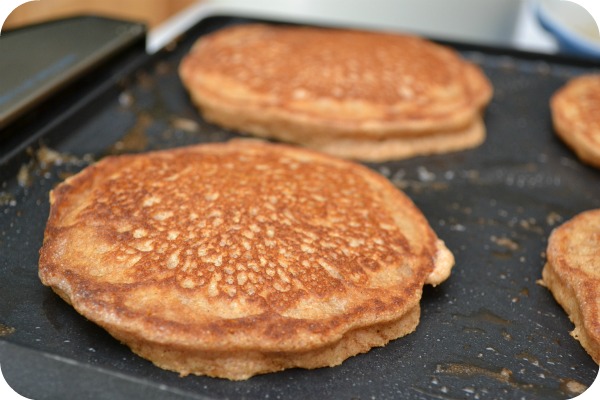 Makes approximately 14 pancakes.
adapted from a recipe on skinnytaste.com
This recipe post won in our Grain Mill Wagon 2012 October Contest, see results here.